Dance shorts, color black. Tilly Kids
dance Shorts 'Tilly Kids'
'Tilly Kids' shorts can be worn confidently to the dance floor and brunch with friends afterwards. The dance shorts is made from fabric - not only is it quick-drying, but it's also prevents them from sagging after multiple washes.
Size & Fit:
Shorts do not roll up.
Fits true to size, take your normal size.
Details & Care:
Color: black.
Mid-weight, breathable, stretchy fabric: 200g/m2.
Stretchy fabric: 4 way stretch
Machine wash at 30°C, iron inside out.
Knitted fabric composition: 13% EL, 87% PES:

Breathable

Quick Dry
Anti-Odor

Durable
Complete the set with the matching:
Manufactured in Europe.
Women's clothes and dancers wear are created in JM studio. The entire production process - from design to product - takes place in a Poland.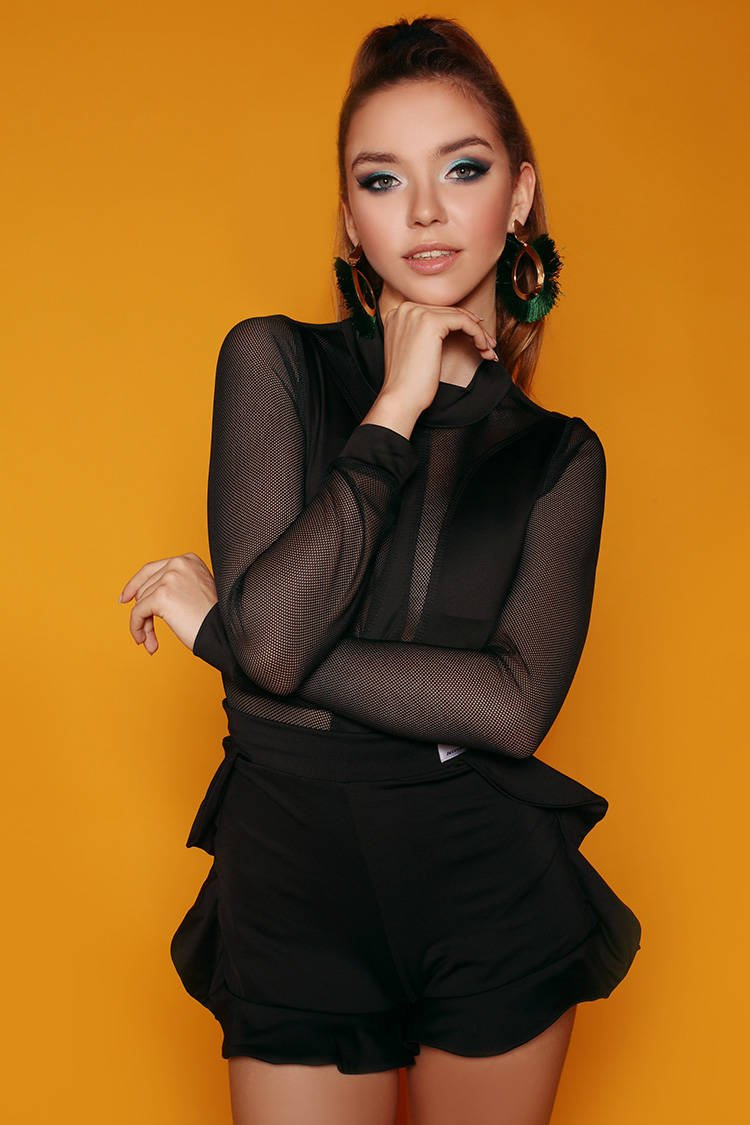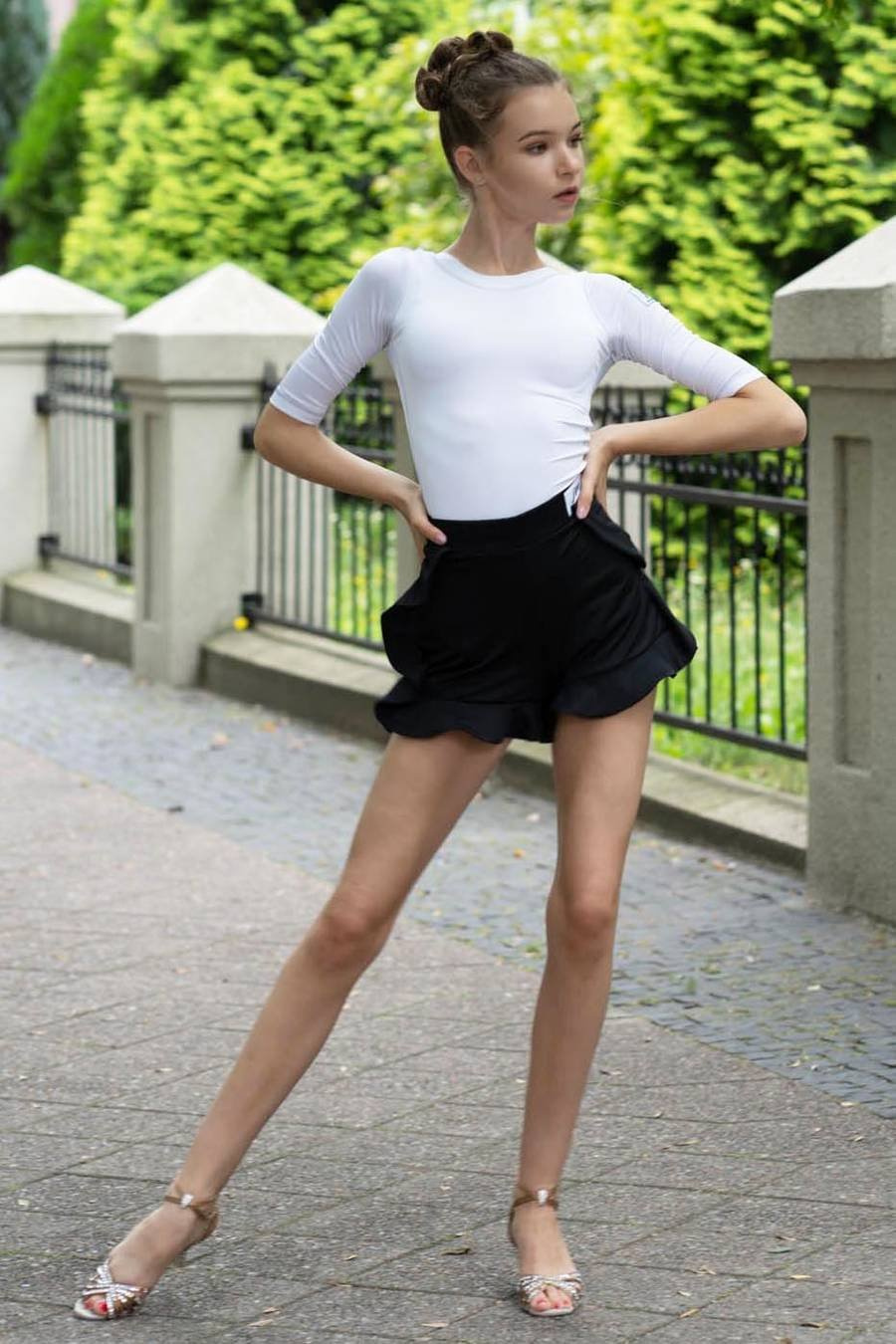 Latin dance: samba, cha cha, rumba, paso doble, jive
| Size | Height (cm) | Chest (cm) | Waist (cm) | Hips (cm) | Body Length (cm) | Ballroom Skirt Lenght(cm) |
| --- | --- | --- | --- | --- | --- | --- |
| height 110cm | 110 | 52-56 | 48-50 | 54-58 | 98-100 | 45 |
| height 116cm | 116 | 54-60 | 50-54 | 60-64 | 100-105 | 47 |
| height 122cm | 122 | 56-62 | 52-56 | 64-67 | 110-113 | 50 |
| height 128cm | 128 | 60-64 | 54-56 | 64-68 | 112-118 | 53 |
| height 134cm | 134 | 64-68 | 55-60 | 68-72 | 116-120 | 55 |
| height 140cm | 140 | 66-72 | 56-62 | 72-76 | 120-128 | 58 |
| height 146cm | 146 | 68-72 | 58-62 | 74-78 | 126-130 | 60 |
| height 152cm | 152 | 72-80 | 58-64 | 78-80 | 127-136 | 62 |
| height 158cm | 158 | 76-84 | 62-64 | 82-86 | 138-145 | 64 |
| height 164cm | 164 | 82-70 | 64-70 | 84-92 | 140-147 | 66 |