About Justyna Makowska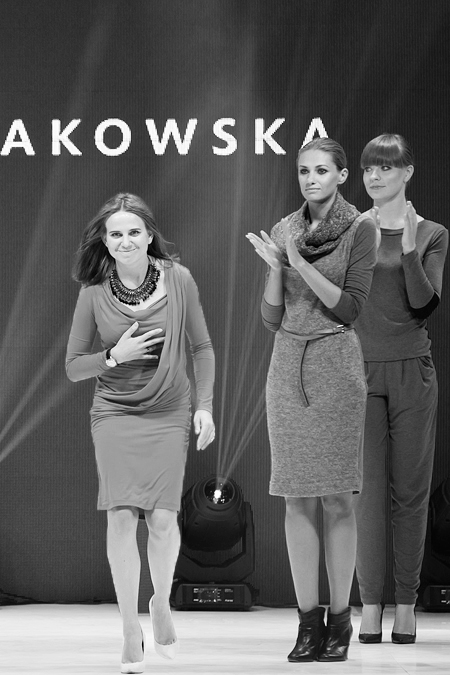 Założycielka marki & projektantka mody JUSTYNA MAKOWSKA
Od najmłodszych lat mój świat kręci się wokół projektowania. Moda zawsze była i jest moją największą pasją. Od zawsze wiedziałam, ze chcę się rozwijać w tym kierunku.
Ukończyłam Technikum Odzieżowe w Szczecinie, pracowałam dla marek odzieżowych. Poznałam cały proces tworzenia kolekcji. Uczyłam się konstrukcji, krojenia i szycia.
W 2013 roku w wieku 25 lat postanowiłam stworzyć moją pierwszą kolekję. Kolekcja była dla mnie wyzwaniem, ponieważ miała urzeczywistnić moją filozofię i wizję mojego świata. Kolekcję zaprezentowałam na Fashion Week Poland.
I tak powstała marka Justyna Makowska.
Kolekcję zaczełam sprzedawać online, jednocześnie tworzyłam kolejne projekty.
Po 5 latach poszerzyłam asortyment o ubrania dla tancerzy . Taniec jest piękną dziedziną sztuki a tworzenie sukienek, bluzek, spódnic do tańca sprawia mi ogromną przyjemność.
" Stój ma podkreślić Twoje piękno, nigdy nie na odwrót"
Sukienka turniejowa stworzona dla Gabi Dytwińskiej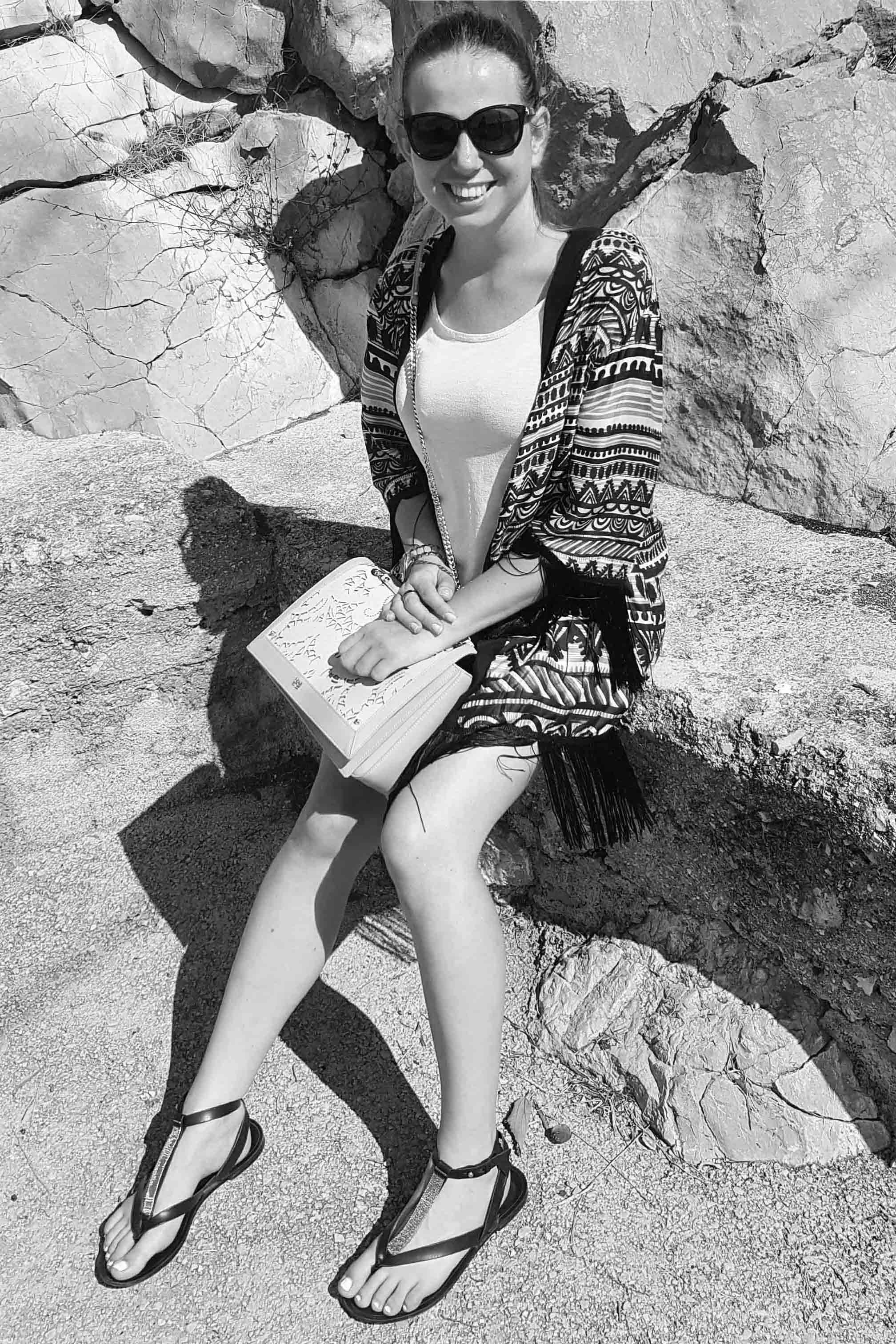 Q&A z Justyną Makowską
Co Cię inspiruję podczas tworzenia?
Uważam, ze projektant powinien być dobrym obserwatorem. Inspirują mnie ludzie, ich pasja i życie. Projektuję dla ludzi dlatego ich poczucie piękna jest dla mnie bardzo ważne. Każdy projekt jest inspirowany przez kobiety w moim życiu. Chcę aby moje projekty dawały kobietą pewność siebie.
Kolekcja codziennazostała zainspirowana życiem kobiet w nowoczesnym świecie. Sukienki, bluzki, spódnice są uniwersalne i mozna je nosić do pracy jak i również na przyjęcia.
Kolekcja do tańca inspirowana jest ruchem tańcerza. Celem moich tanecznych stroi to podkreślenie ruchów w tańcu. Tancerka wygląda bardzo zjawiskowo.
Dla jakiej kobiety projektujesz?
Gdy rozwijam się jako projektant, moje projekty rozwiłają się razem ze mną. Dlatego, nie sądzę, że można ściśle zdefiniować naszych kupujących. Na pewno są to klienci, którzy doceniają jakość i styl ale uważam, że to stan umysłu decyduje o wyborze. Nieważne czy masz 18 czy 60 lat, kierujemy się potrzebą aby wyglądać i czuś się jak najlepiej w swoim życiu. Moje projekty służą po to aby poczuć się pięknie.
Jak twój styl wpływa na projekty?
Moje wyczucie mody zawsze było praktyczne a zarazem kobiece. Szczególną uwagę poświęcam jakości wykonania i z czego są zrobione ubrania. Dlatego moje projekty wyróżniają się przede wszystkim ponadczasowością, klasyką, proporcją i kobiecością. Podczas wyboru tkanin, ważna jest dla mnie jakość, kraj pochodzenia, faktura materiału i równowaga pomiędzy naturalnością a użytecznością.
Niesamowite jest dla mnie to, jak nasi stylowi i inspirujący klienci doceniają jakość Naszych ubrań. Noszą moje projekty i uświadamiają sobie, jakie jest to ważne. Nie ma nic bardziej satysfakcjonującego niż zobaczenie mojego zadowolonego klienta wyróżniającego się w jednym z moich projektów.
Jakie są plany biznesowe?
Firma stale się rozwija i zdobywa lojalnych zwolenników, skupiamy się na poszerzeniu asortymentu i zapewnienia więcej opcji w Naszym butiku online
Jednocześnie chcemy bardziej rozwinąć zagraniczną sprzedaż w USA, Europie i Australii.